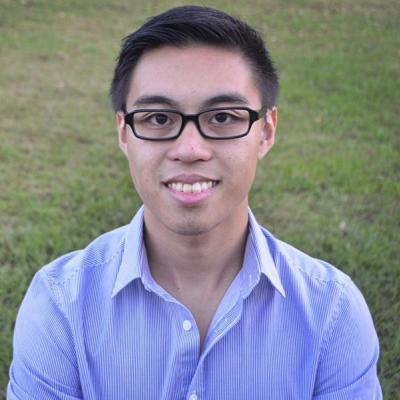 Graduate Student
M.S. Biology (2016) Georgia State University
B.S. Biology (2014) Georgia State University
Contact Info
AaronAlcala@uga.edu
Research Interests
How have changes in gene expression patterns given rise to the incredible diversity of traits seen in nature? I am interested in understanding how changes in the regulation of genes involved in vertebrate limb development have led to the evolution of limb morphology. My project will explore interactions between the transcription factors and cis-regulatory elements involved in appendage development.
Research Background
My M.S. thesis research at GSU focused on understanding the neural networks responsible for locomotion in C. elegans. In a forward genetic screen, I isolated a mutant that showed an unusual and interesting locomotive defect when moving forward. The aims of my study were to 1) identify the genetic locus of the mutation and describe its role in the gene regulatory network and 2) characterize the cells affected by the mutation.
Pedagogical Interests
Whether you're presenting your research findings to your colleagues, or teaching new concepts to students in a classroom setting, how you communicate your ideas can make a difference. A captivating presentation not only informs an audience, but also has the power to persuade and inspire. I am interested in helping scientists improve how they communicate ideas using presentations. 
Teaching Experience
Graduate Teaching Assistant (Georgia State University) - 2014-2016 - Principles of Biology II Laboratory. I was responsible for preparing teaching materials and lectures focused on learning the scientific method, experimental design, data analysis, and lab report writing skills.  I  supervised two lab sections per semester (max. 24 undergrads per section).
Awards
Graduate Award for Outstanding Instruction (Georgia State University) - 2016
Research

Labs (please indicate whose lab you are a member of):