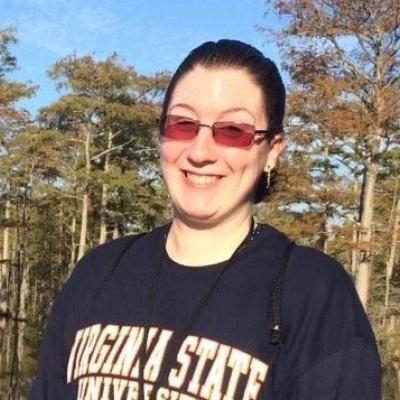 Contact
alice.shanfelter@uga.edu
Office:
C214 Davison Life Sciences
Education:
B.S. (2015) Biology, Virginia Commonwealth University
B.S. (2015) Chemistry, Virigina Commonwealth University
Research Interests:
I am interested in the evolution of recombination rates across genomes. Most recombination occurs in small 1-2kb regions known as hotspots. How hotspots are targeted is variable across species. However, it is important to understand how hotspots are targeted as recombination plays an important role in genome evolution. We use threespine stickleback fish as model system to examine how recombination rates and hotspots change across a short evolutionary time scale between stickleback populations (~ 10,000 years).
Of note:
Positions held/ Professional Affiliations:
Genetics Graduate Student Evolution Co-Representative (2017-)
Developmental Biology Graduate Student Association Secretary (2016-2017)
Member of Society for Study of Evolution
Presentations:
Hotspots Young and Old: The Effect of Recombination on Genome Evolution, Oral presentation, SEPEEG 2017, Laurel Hill, NC
Rapidly Evolving Recombination Hotspots in Threespine Stickleback, Oral presentation, Evolution 2017, Portland, OR
Recombination Hotspots in Threespine Stickleback, Oral presentation, EDGE 2017, UGA
The Evolution of Fine-Scale Recombination Rates Across the Young Threespine Stickleback Sex Chromosomes, Oral presentation, Evolutionary Genomics of Sex 2016, Tempe, AZ
The Evolution of Fine-Scale Recombination Rates in Threespine Stickleback, Oral presentation, SEPEEG 2016, Madison, FL
The Evolution of Fine-Scale Recombination Rates in Threespine Stickleback, poster, Evolution 2016, Austin, TX
Awards:
Best Graduate Student Talk, SEPEEG 2017, Laurel Hill, NC
T32 NIH Training Grant through Department of Genetics, UGA, 2017-present
Rosemary Grant Award from the Society for the Study of Evolution, 2017
Travel Award, Evolutionary Genomics of Sex 2016, Tempe, AZ
Best Graduate Student Talk, SEPEEG 2016, Madison, FL