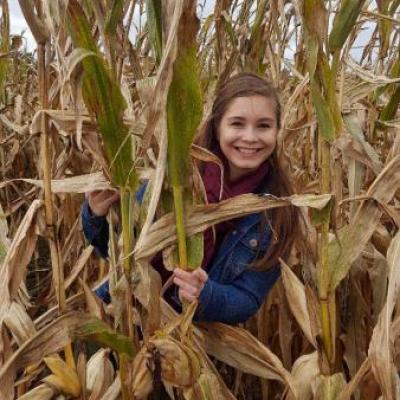 PhD Candidate
B.S. Cellular and Molecular Biology (2012) DePaul University
Contact Info
asnouffe@uga.edu
Research Interests
The signaling mechanisms involved in patterning tissues and directing cell fate in the developing embryo.

The primary focus of my research is how regulation of primary cilium length impacts Hedgehog signaling in the neural tube and developing limbs of the mouse embryo. I use a cell culture system to assay changes in Hedgehog signaling response when genes involved in cilia production and maintanace are altered. I also study the genetic interaction of these genes and the effect on the length and structure of cilia within specific tissues of the developing mouse embryo. 
In addition, I study the role of Nodal signaling in left-right patterning of the developing mouse embryo.

The mechanosensory and signaling mechanisms regulating the length and placement of cilia lining the ventricles of the postnatal mouse brain. 
Awards/Funding
NIH Training Grant Trainee 2014-2016
Linton and June Bishop Graduate Fellowship
Research

Labs (please indicate whose lab you are a member of):
Selected Publications

Selected Publications:

Snouffer A*, Brown D*, Lee H*, Walsh J, Lupu F, et al. (2017) Cell Cycle-Related Kinase (CCRK) regulates ciliogenesis and Hedgehog signaling in mice. PLOS Genetics 13(8): e1006912 *co-first authors

Gilliland WD, Colwell EM, Lane FM, Snouffer AA. (2014) Behavior of aberrant chromosome configurations in Drosophila melanogaster female meiosis I. G3 9;5(2):175-82

Rea AC, Vandenberg LN, Ball RE, Snouffer AA. Hudson AG, Zhu Y, McLain DE, Johnston LL, Lauderdale JD, Levin M, Dore TM. (2013) Light-activated serotonin for exploring its action in biological systems.Chem Biol.19;20(12):1536-46