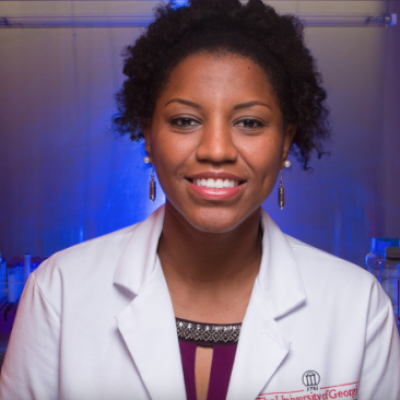 Graduate Student
Ph.D. Candidate
Contact
bdj24970@uga.edu
Office:
Henry Ford Hospital System, One Ford Place, Detriot MI
Education:
B.S. in Genetics, Clemson University (2010) 
M.S. in Biotechnology, Claflin University (2014) 
Select Awards/Funding:
Howard Hughes Medical Institute (HHMI) Gilliam Fellowship for Advanced Study (2017-2020)
GRO Fellowship, University of Georgia Graduate School (2016-2017) 
National Institutes of Health NIAID Research Supplement to Promote Diversity, (2015)
Research Interests:
My research area of interest addresses health disparities in breast cancer between global and ethnic populations. Specifically, I am interested in chemokine networks and their role in immune cell migration in cancer in the context of an atypical chemokine receptor (ACKR1).