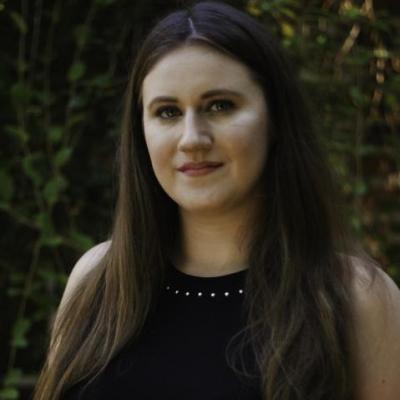 Ph.D. Candidate
B.S.,B.A. (2013) Washington & Lee University
Contact
lanea13@uga.edu
Highlights are listed here, however a full CV is also available.
Teaching
WIPP 7001 - Writing Intensive Pedagogy for Biology GLAs, Instructor of Record, 2 semesters

Re-designed course
Developed online database of Five Minute Teach examples. To explore click here.

BIO 1103L - Introductory Biology Lab for non-majors, GLA, 2 semesters

Assisted in lab manual re-design
Assisted in creation of an online version of the course

GENE 3200 - Introductory Genetics, TA, 1 semester
Awards
2017-2018 - Jan and Kirby Alton Graduate Fellowship
2017 - Mary E. Case Award for Excellence in Teaching
2017 - Nominated for the Excellence in Teaching Award from the Center for Teaching and Learning at UGA
2017 - 2nd Place in Genetics Dept. 3 Minute Teach competition
2016 - 3 Minute Thesis Finalist, competition across disciplines at UGA
2015 - NSF GRFP Honorable Mention
2013-2014 - Graduate School Assistantship (GSA).  Two year stipend from the graduate school, nomination is submitted by the academic department upon admission and sent to the graduate school for consideration
Select Professional Service
2016-2017 - Graduate Student Chair for The SEER Center http://seercenter.uga.edu/
2015-2016 - Editor for The Classic Journal http://theclassicjournal.uga.edu/
2015-2016 - Secretary for Genetics Graduate Student Association
2014, 2015, 2016, 2017 - Judge for Georgia State Science and Engineering Fair 
Research Interests:
I have dual research interests because of this I am doing a split dissertation that contains both transcriptomics research and discipline based education research. For my genetics work I am taking a gene correlation network approach to studying the evolution of morphine biosynthesis in opium poppy. For my education work I am studying teaching professional identity among graduate students in the life sciences and how that relates to their professional development decisions. After my graduate work I intend to pursue a postdoctoral position in discipline based education research.
Selected Publications:
Vienneaue-Hathaway, J., Brassfield, E., Lane, A.K., Collin, M., Correa-Garwal, S., Clarke, T. H., Scwager, E., Gard, J. E., Hayashi, C. Y., Ayoub, N.A. 2017. Duplication and concerted evolution of MiSp-encoding genes underlie the material properties of minor ampullate silks of cobweb weaving spiders. BMC Evol. Bio. 17:78
Lane, A.K., Niederhuth, C.E., Ji, L., Schmitz, R.J. 2014. pENCODE: A Plant Encyclopedia of DNA Elements. Annu. Rev. Genet. 48:49-70
Lane, A.K., Hayashi, C., Whitworth, G., Ayoub, N. 2013. Complex gene expression in the dragline silk producing glands of the Western black widow (Latrodectus hesperus). BMC Genomics. 14:846