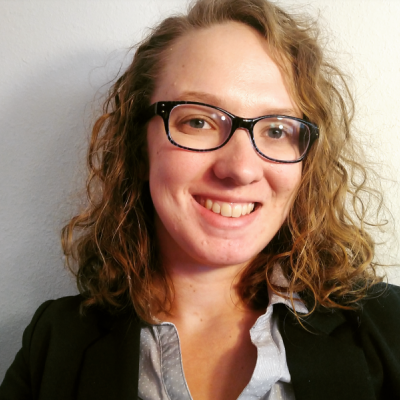 Contact Info
Office:
C328 Davison Life Sciences
5th Year PhD Candidate
Co-Advised by John Wares and Bud Freeman
B.S. Marine Biology (2013) - University of California Santa Cruz
For my dissertation research, I am studying divergence evolution of genes and populations. I am examining the evolution of the DNA methyltransferase gene family in vertebrates. I am mostly focused on the evolution of these genes in fishes, because little is known about their function in this group and how it might differ from their homologs in mammals. I am also studying if the geologic process of stream capture, which moves the paths of flow of smaller streams between larger river systems, is a mechanism of dispersal and vicariance for freshwater species by comparing the genetic divergence of populations on either side of a stream capture to the timing of the geologic event. 
Research Interests
Evolutionary Biology
Species Conservation
Genomics
Sustainability
Fisheries
Bioinformatics
DNA Methylation
Awards and Funding
Graduate Education Advancement Board Fellowship, 2019
MBARI Summer Research Internship, 2019
Robin Hightower Genetics Graduate Support Fund, 2017
Travel Stipend Society for the Study of Evolution, 2016
NIH T32 Genetics Training Grant, 2016
Robin Hightower Genetics Graduate Support Fund, 2016
NSF Graduate Research Fellowship (Honorable Mention), 2016
Scholar of Excellence Assistantship – University of Georgia, 2015
Courses Taught
Gene 3000 - Evolution, Fall 2018
Gene 3200 - Genetics, Fall 2017, Spring 2018, Summer 2018, Spring 2019
Research

Labs (please indicate whose lab you are a member of):
Selected Publications

Selected Publications:

Peer Reviewed

Correa, S.B.,  J. K. Arujo, J. Penha, C. N. da Cunha, K. E. Bobier, J. T. Anderson. Stability and generalization in seed dispersal networks: a case study of frugivorous fish in Neotropical wetlands. Proc. R. Soc. B 2016 283 20161267; DOI: 10.1098/rspb.2016.1267. Published 31 August 2016

Reports

B. Freeman, K. Bobier, K. Petersen, J. Wares. Status of Nothonotus darters in the Lower Etowah River and Raccoon Creek. 2016

Robbins, K., K. Bobier, D. Hubacker. Petaluma Watershed Steelhead Monitoring Report: 2014/2015 Spawning Surveys. 2015.

Morrison, A., K. Bobier, B. Keimel. Petaluma Watershed Steelhead Monitoring Report: 2013-2014 Spawning Surveys. 2014.