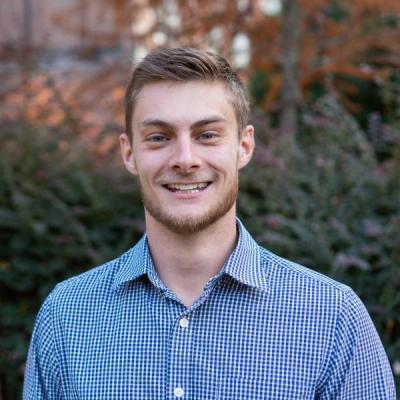 Contact Info
Office:
C330 Davison Life Sciences
PhD Candidate in Genetics developing in-vivo metabolomics approaches using NMR. I'm currently exploring the metabolic dynamics of genetic perturbations in Neurospora crassa.
I also enjoy weightlifting, mountain biking, boxing, and electronic music.
Education:
B.S. Appalachian State University (2015)
Research

Research Interests:

in vivo metabolomics 
molecular genetics of the circadian clock in the filamentous fungus Neurospora crassa
NMR metabolomics data analysis and visualization tool development

We have recently developed a way to monitor abundant metabolites in microorganisms in vivo and in real time using NMR. Using this method I ask questions like:

how does metabolism adapt to nutritional, environmental, and genetic perturbations?
what can we discover about the underlying dynamics of metabolism using these data to drive detailed kinetic models? (in collaboration with Yue Wu, IOB)

Labs (please indicate whose lab you are a member of):
Selected Publications

Selected Publications:

Michael T. Judge, Yue Yu, Fariba Tayyari, Ayuna Hattori, John Glushka, Takahiro Ito, Jonathan Arnold, and Arthur S. Edison. Continuous in vivo Metabolism by NMR. Frontiers in Molecular Biosciences 6, doi:10.3389/fmolb.2019.00026 (2019).

Al-Omari, A., Griffith, J., Judge, M., Taha, T., Arnold, J., and Schüttler, H.B. 2015. Discovering a Regulatory Network Topology Using Ensemble Methods on GPGPUs with Special Reference to the Biological Clock of Neurospora crassa. IEEE Access 3:27-42.

 
Of note:
Courses Taught
Introduction to Genetics (GENE3200)