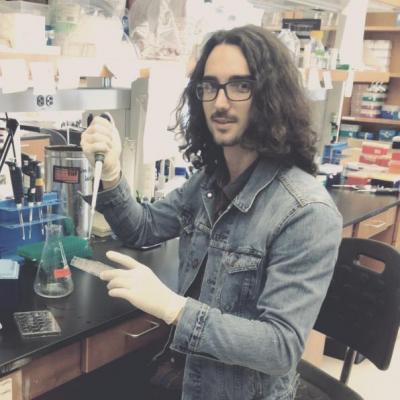 Ph.D. candidate, University of Georgia
B.S. (2013) University of North Florida
Contact
burnett@uga.edu
2016-2017    NIH T32 training grant recipient
2015-2016    NIH T32 training grant matching fellowship recipient co-sponsored by the UGA Graduate School and Department of Genetics
Research Interests:
My research interests are in the genetic control of embryonic development. My current work utilizes reverse genetic approaches to study cell fate specification and morphogenesis in the context of the mammalian eye. 
Selected Publications:
Lupu FL*, Burnett JB*, Eggenschwiler JT. (accepted). Cell cycle-related kinase regulates mammalian eye development through positive and negative regulation of the Hedgehog pathway. Developmental Biology. 
*equal contribution
Burnett, J*, Lupu, F,* and Eggenschwiler, J.T. (2017). Proper ciliary assembly is critical for restricting Hedgehog signaling during early eye development in mice. Developmental Biology 430(1): 32-40.
*equal contribution
Tetlak AG, Burnett JB, Hahn DA, Hatle JD. (2015) Vitellogenin-RNAi and ovariectomy each increase lifespan, increase protein storage, and decrease feeding, but are not additive in grasshoppers. Biogerontology 16(6):761-74.