Prospective Students
Prospective graduate students should contact Susan White, Graduate Coordinator, at gradapp@uga.edu (706) 542-1127, to arrange a department visit.
Prospective undergraduate students should contact Brian Norman, Undergraduate Advisor, at ugcoord@uga.edu, (706) 542-1442. We welcome you to visit us soon!
Things to keep in mind when scheduling your visit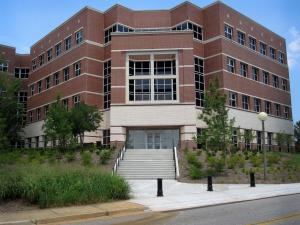 Check out the UGA academic calendar so that you know when classes are in session. You may also want to look at the UGA Master Calendar.
Tours of the University of Georgia Campus
Please contact the University of Georgia Visitors Center to arrange tours of the UGA campus. Tours can be scheduled for both weekdays and weekends.
Undergraduate students may also want to contact the Office of Undergraduate Admissions in Terrell Hall.
Graduate students may want to contact the Office of Graduate Admissions downtown, 279 Williams St., Athens, Georgia 30602